A major fire broke out at The Royal Clarence hotel (believed to be England's oldest) last year and caused extensive damage to adjoining properties. As is often the case, much water damage was also caused due to the efforts of the fire brigade to contain the spread of fire.
Propitas have been advising their retail clients Costa and Waterstones, both of whom have units in close proximity to the devastated hotel and suffered extensive damage.
With our assistance and liaison with loss adjusters and insurers, the retailers will be returned to trading conditions as soon as possible.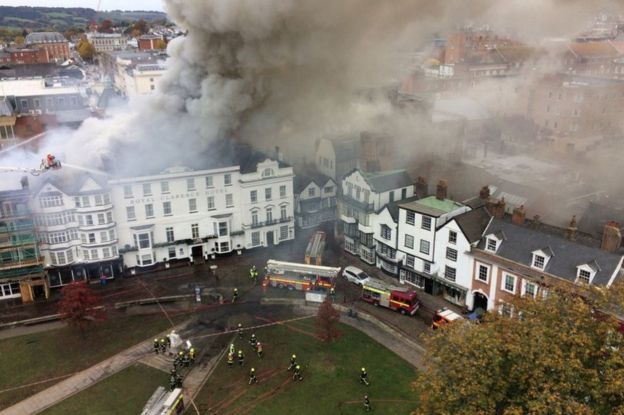 VIEW ALL NEWS